Well-known member
Staff member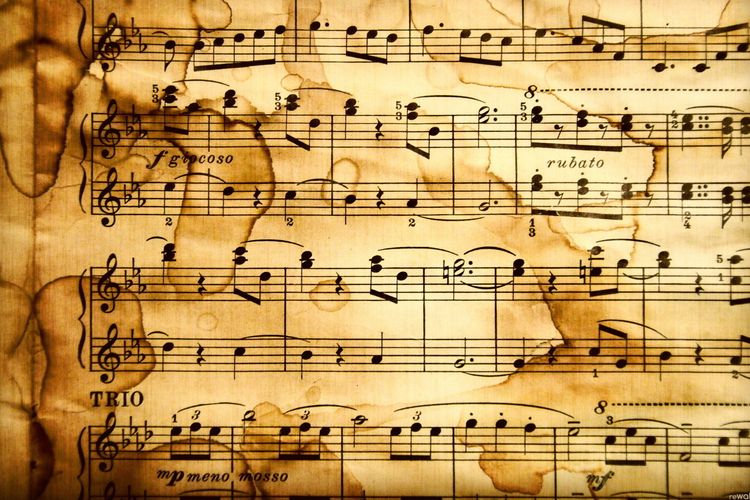 Lagu yang bertajuk "Hymn to Creation". Ia adalah Lagu Pertama yang di buat di dunia pada 4000 tahun yang LALU yang menurut Trevor Homer dalam bukunya The Book of Origin, merupakan himne Suriah yang ditulis dalam bahasa Cuneiform.

Dalam buku yang sama juga disebutkan bahwa orang-orang Yunani merupakan yang pertama kali mengembangkan sistem simbol atau note untuk mencatat muzik. Note itu tersusun dari dua sistem huruf berbeza, iaitu untuk instrumen dan muzik vokal.

Kembali soal bahasa yang digunakan untuk menulis lagu tersebut: Cuneiform. Cuneiform adalah bahasa tulis pertama dalam sejarah manusia yang digunakan oleh bangsa Sumeria di tenggara Mesopotamia. Sekitar 5.000 tahun yang lalu. Sementara himne Suriah itu sendiri dibuat kira-kira 3.400 – 4.000 tahun yang lalu.

Sejarah muzik moden sendiri tak boleh dilepaskan dari tubuh Boethius, yang sejatinya adalah seorang filsuf Yunani. Boethius, yang hidup pada 470 – 525 Masihi, menulis lima buku tentang teori muzik. Ia juga mengembangkan sistem note musik menggunakan 15 huruf pertama dalam barisan alfabet.

Setelah itu, dunia muzik moden semakin berkembang pesat. Pemuzik-pemuzik hebat dan berbakat muncul. Namun pada masa itu, orang-orang masih bermain muzik dengan cara sederhana dan masa berkumpul, beberapa orang akan membentuk ansambel.

Pada akhirnya, awal abad ke-17, pertunjukan orkestra pertama dalam sejarah pun diadakan. Penampilan orkestra pertama itu diadakan pada tahun 1615, menampilkan persembahan musik karya Giovanni Gabrieli: Sacrae Symphoniae.
Dengarkan Lagu Pertama Di Dunia:
View: https://www.youtube.com/watch?v=Xn4lqBSOx00
Last edited: